Contemporary Quilts at the Silo Weavers
previous years (1) (2) (3)
Judy Taylor, Guelph ON, Guest Artist in May 2005
at the Silo Weavers for Contemporary Quilts.
---
Helen Benninger (Toronto/Stratford) on site during her participation at Contemporary Quilts 2004, Village Silos. Helen is wearing one of her collage vests.
Helen modeling her award winning cape during 'Meet the Artists' at the Granite Club events.
---
Contemporary Quilts 2003, Village Silos. Maggie Vanderweit (Fergus, ON)
---
Contemporary Quilts 2002, Village Silos. Kitt Fisher, Cambridge ON
---
Contemporary Quilts 2001, Village Silos.
Susan Corbin, Halifax Nova Scotia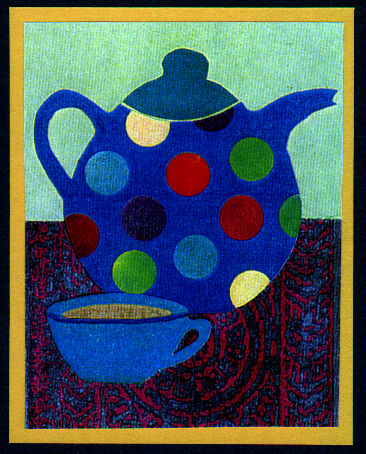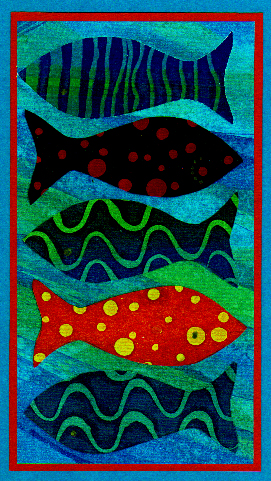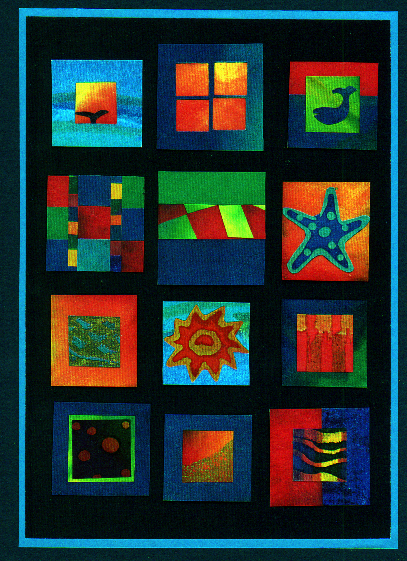 ---
Contemporary Quilts 2000, Village Silos. Donna Wisnicki, of Ottawa, Ontario
---
Contemporary Quilts 1998/9, Village Silos. Lesley Wilson, of Ottawa, Ontario
---
Contemporary Quilts 1996 - 2000, Village Silos. Kathi Giberman, Patternworks, from Nova Scotia
---